Linux for the Office
Ximian Evolution
Richard Crawford
---
Ximian Evolution

What is Evolution?
An integrated Personal Information Manager program that handles e-mail, calendaring, contacts and task management.
---
What Does Evolution Do?
| | |
| --- | --- |
| | E-mail |
| | Calendar |
| | Task Management |
| | Contact Management |
...And it's all INTEGRATED!
---
Where Do I Get Evolution?
From www.ximian.com

With most current popular distributions, such as Red Hat or Mandrake
---
What Do I Need to Run Evolution?
You need Linux.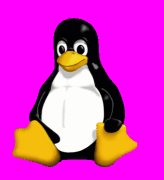 Evolution just won't work on Windows.
---
Can Evolution Talk to Outlook?
Evolution can import calendar, mail, contact and task information from Outlook.

Ximian Connector can let your Evolution workstation communicated with an MS-Exhcange 2000 Server.
---
What About my Palm?
Evolution talks to Palms very nicely.

---
Is Evolution Vulnerable to Klezm, Melissa, etc.?
Nope!
Because it's a Linux product, it's immune to almost all VBA-based worms and virii.
---
(Remaining slides will be added soon!)
---
Linux for the Office Presentation | LUGOD | DCN